Information
Contact Us
Officers
Service Officer
Membership
Legacy Life Members
Cootie Corner
Departed Comrades
Post History and Awards
Donations to Post
News & Links
Events
Links
50th Anniversary
To navigate our site, click on the item above to select a different page.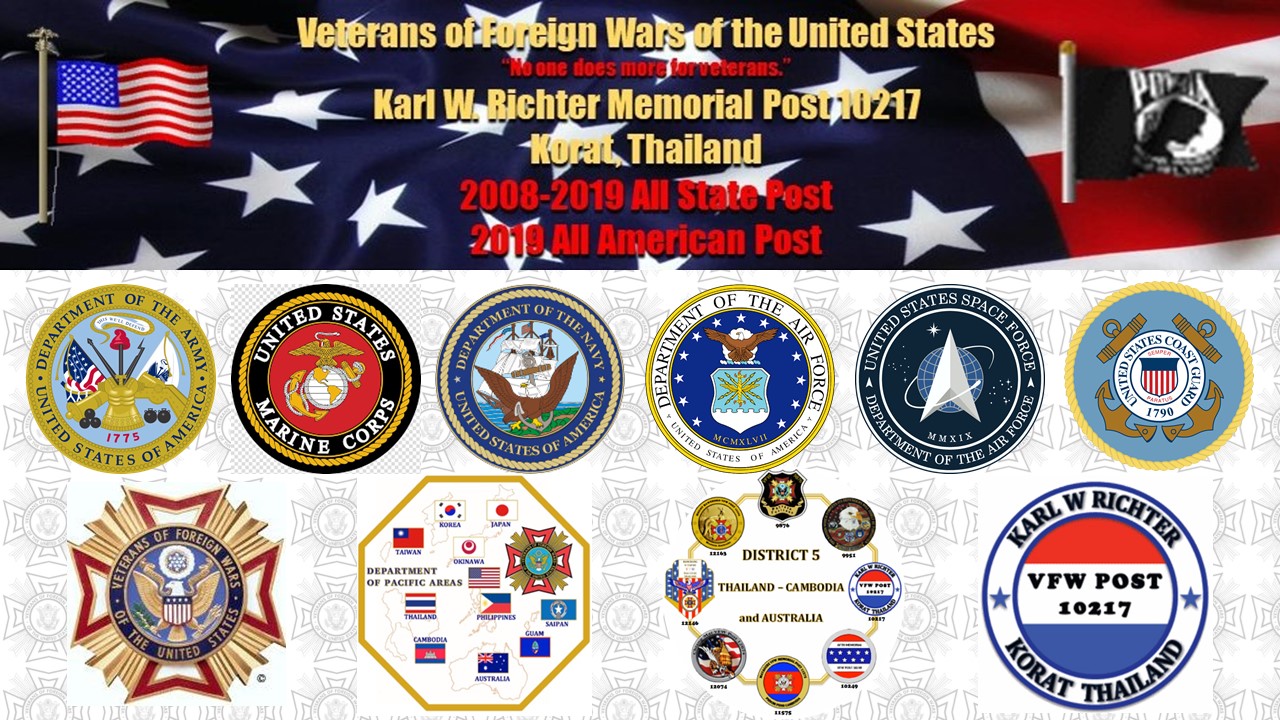 Next Meeting at 1000 on Monday
9 August 2021 using Zoom Meet and at
Korat Hotel
if COVID restrictions permit
see Events Page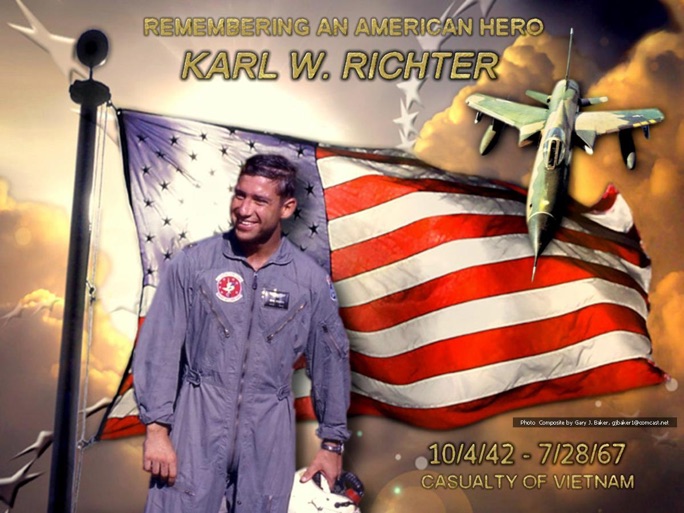 Karl Wendell Richter
First Lieutenant
421st TFS, 388th TFW,
KORAT RTAFB, 7TH AF
United States Air Force
04 October 1942 - 28 July 1967
Holly, MI
Panel 24E Line 013
A USAFA graduate, 1LT Karl W. Richter is credited with 198 combat missions - but he may have flown some additional ones with the Nakon Phanom O-1E folks while on "R&R".Discover.

He downed a MiG-17 on 21 September 1966 and earned an Air Force Cross for leading a flak suppression mission up North.

On July 28, 1967, 1LT Richter was checking out a newly assigned pilot. He took his aircraft down on a bridge, instructing the new wingman to stay aloft and observe. His aircraft disabled by flak, he had to punch out over very rough country studded with sharp pinnacles of karst (uneven limestone). The wingman saw a good chute, and an Air Rescue Service force heard Richter's beeper, but when they located him he was near death from multiple injuries probably caused by striking a karst formation. He died aboard the rescue helicopter.

When he died, 1LT Richter held the AFC, Silver Star, DFC (4 awards), Bronze Star, 21 Air Medals - and the Purple Heart. He was the subject of an article in AIR FORCE MAGAZINE; he won the "Jabara" Award; his name graces Richter Hall at the USAF Academy; the 10-foot tall bronze statue of him at Maxwell AFB (AL) contains, on its base, the quote from the Prophet Isaiah; and VFW Post 10217, Korat, Thailand is named for him.

Three months after his death, his daughter, Karla, was born. It is with great sorrow we learned Karla Dara Welch (Karl's daughter) passed away on November 24th, 2019 due to lung cancer. The post sent flowers and a condolence letter which was read at the service. Karla's obituary and her husband's remarks are contained here.

It is appropriate that First Lieutenant Karl Richter's name and photo be part of The Virtual Wall website.

A link to documentary on Karl Richter and other pilots completing 100 missions 100 Missions Video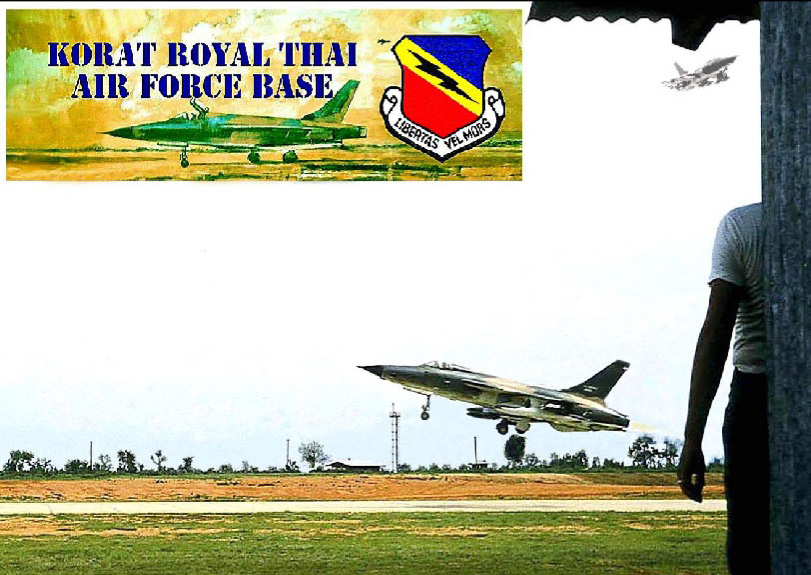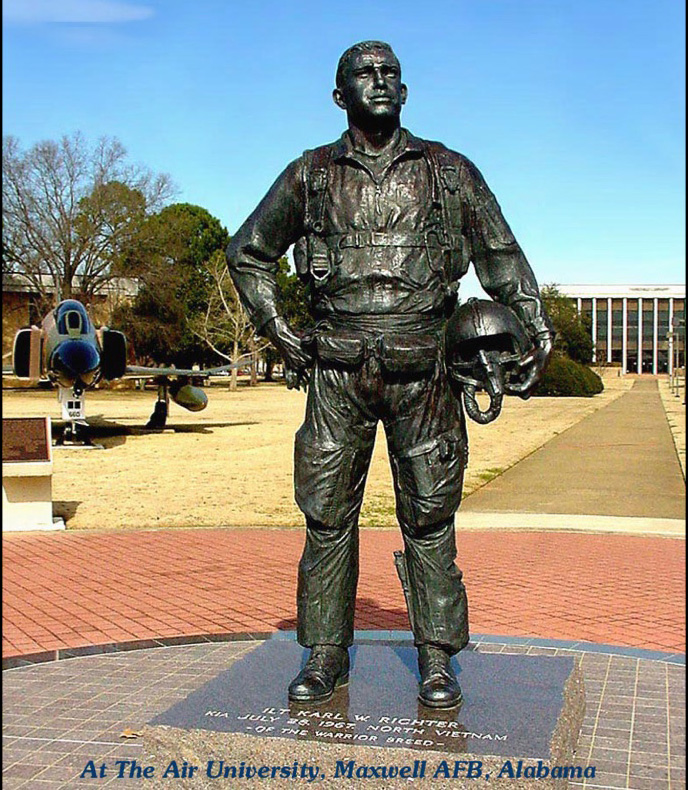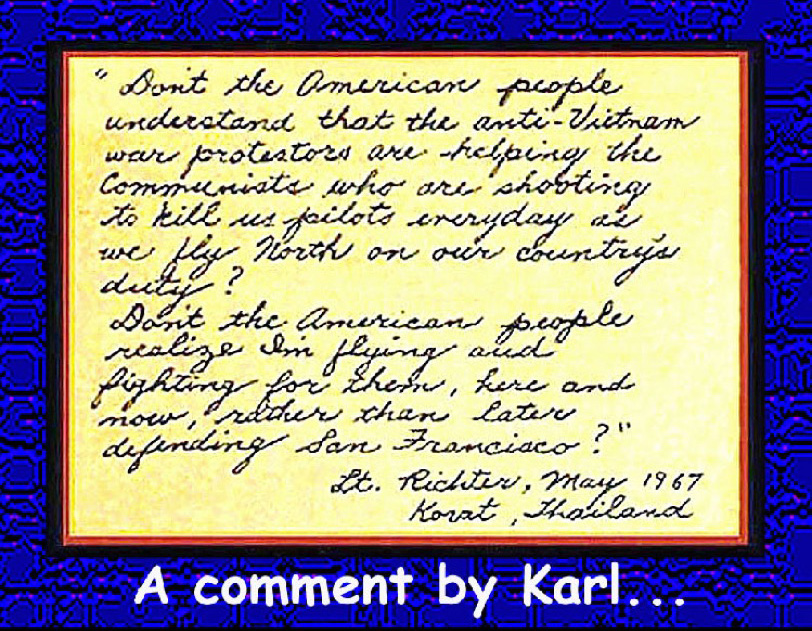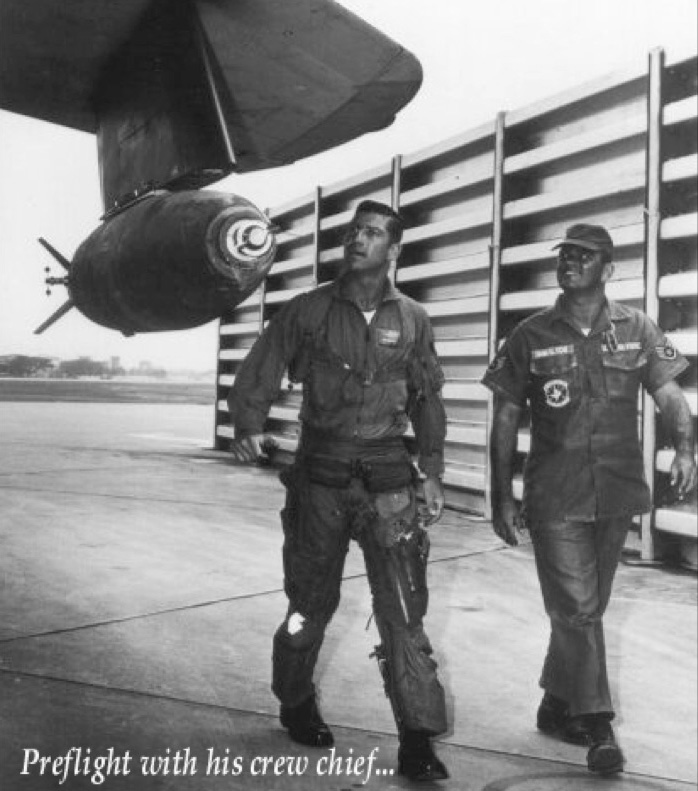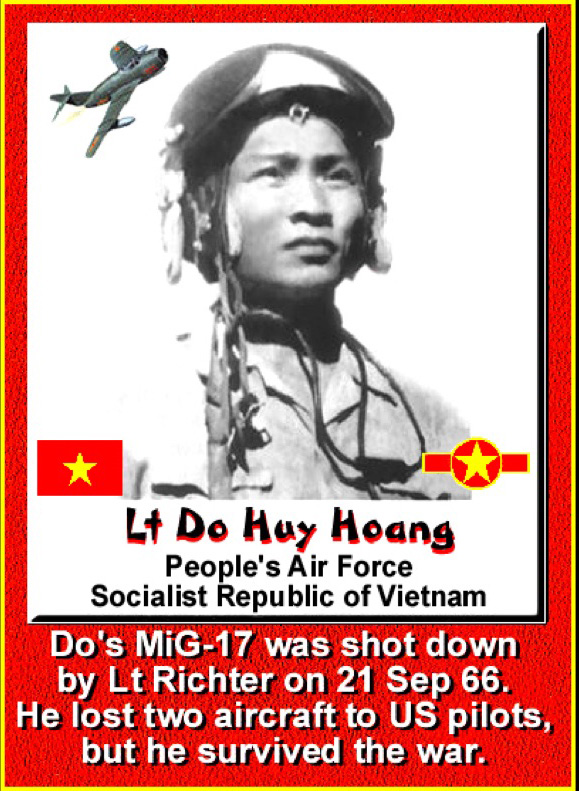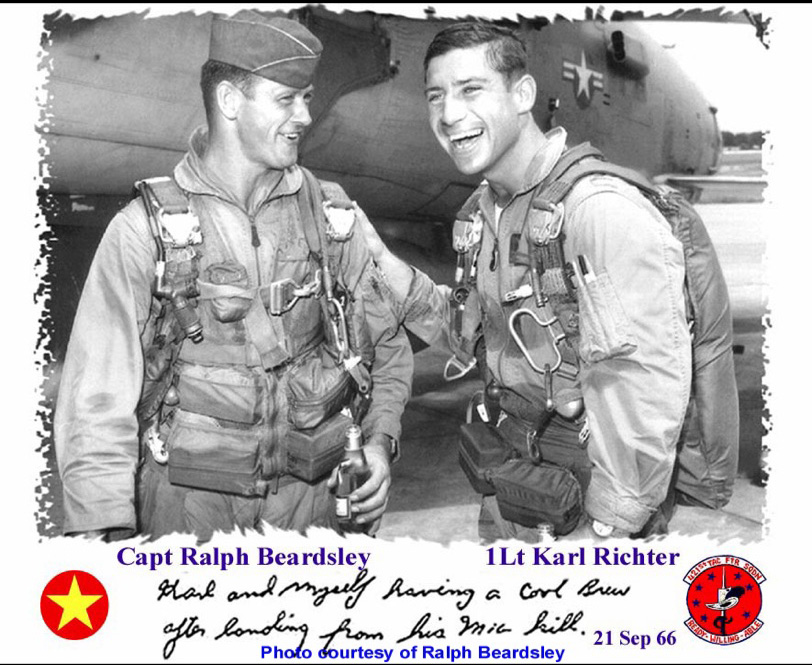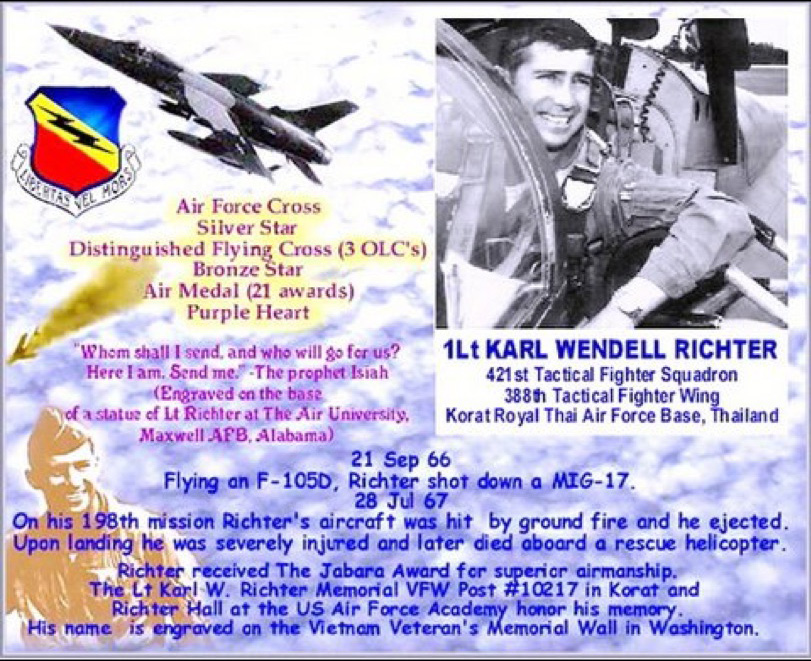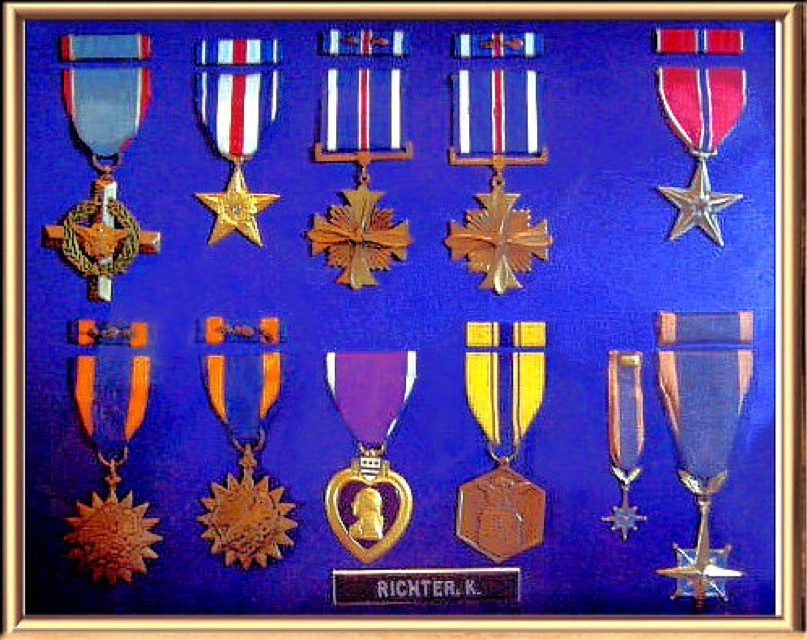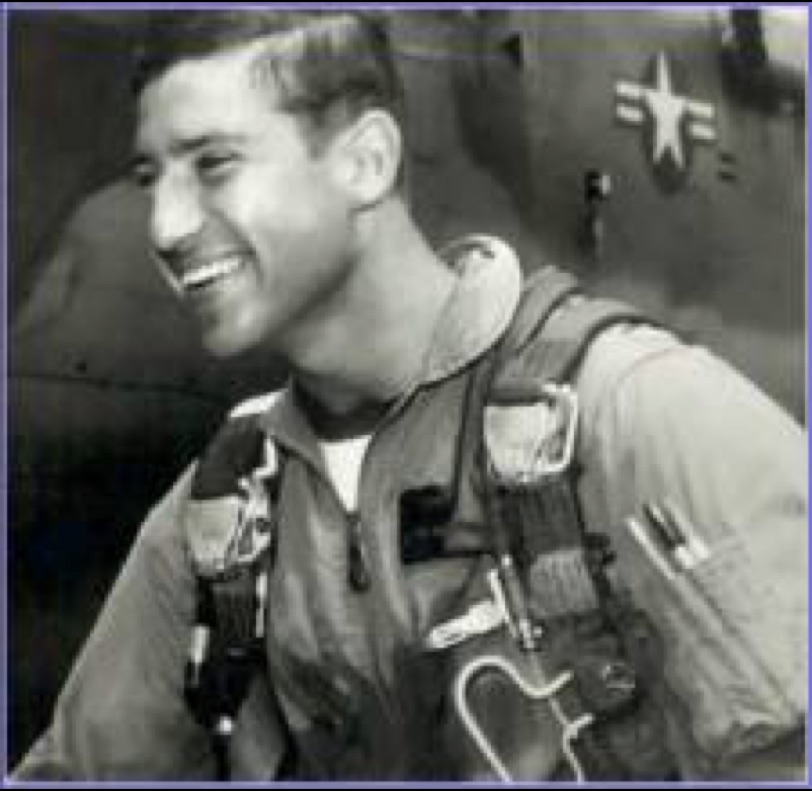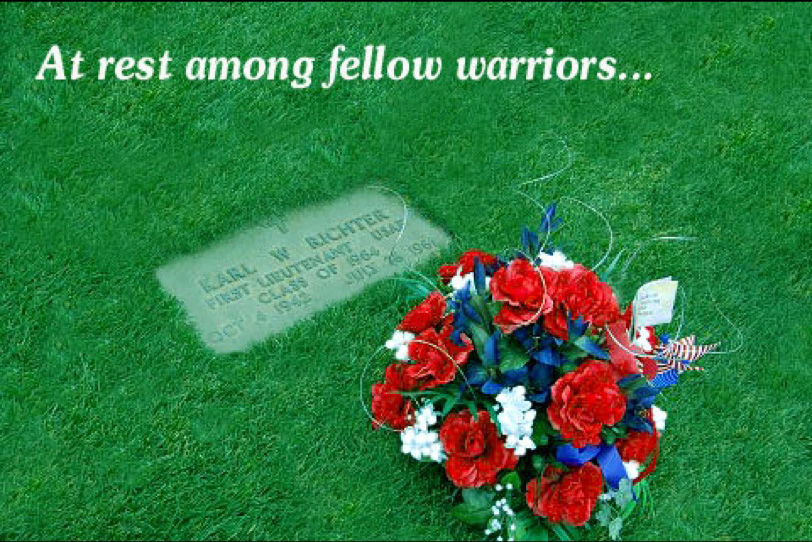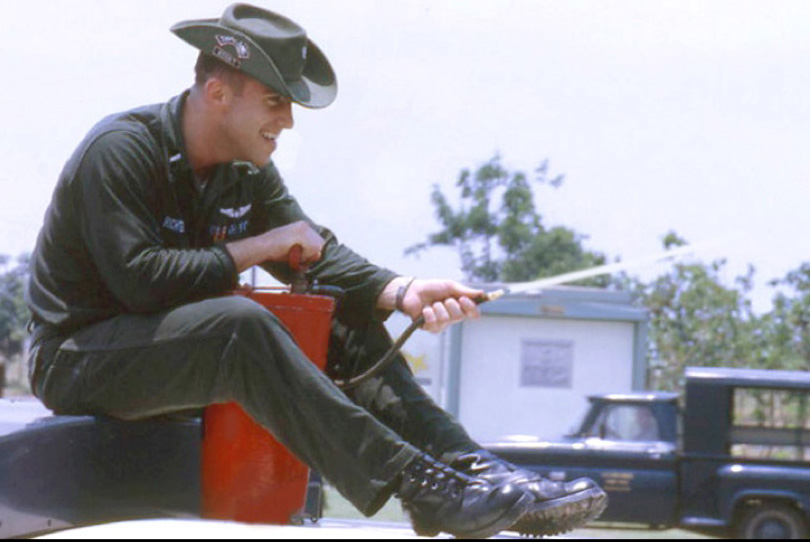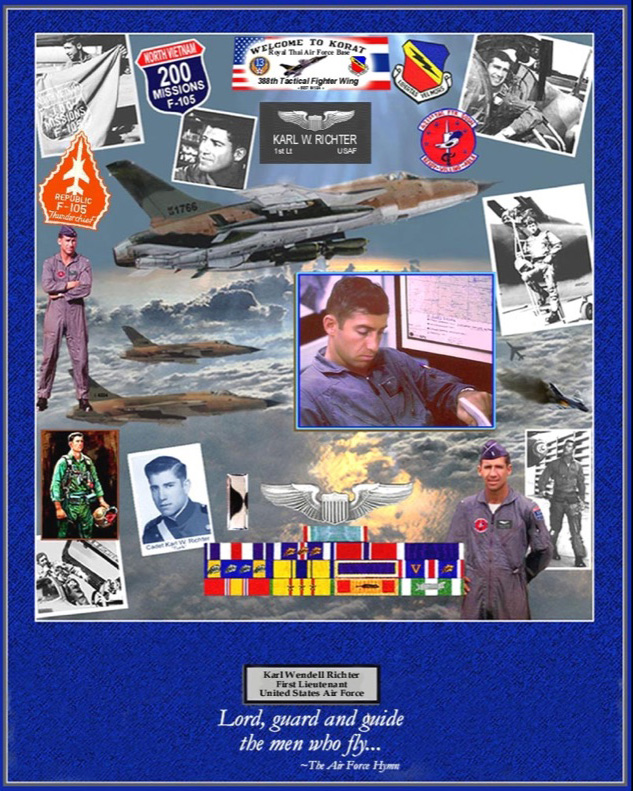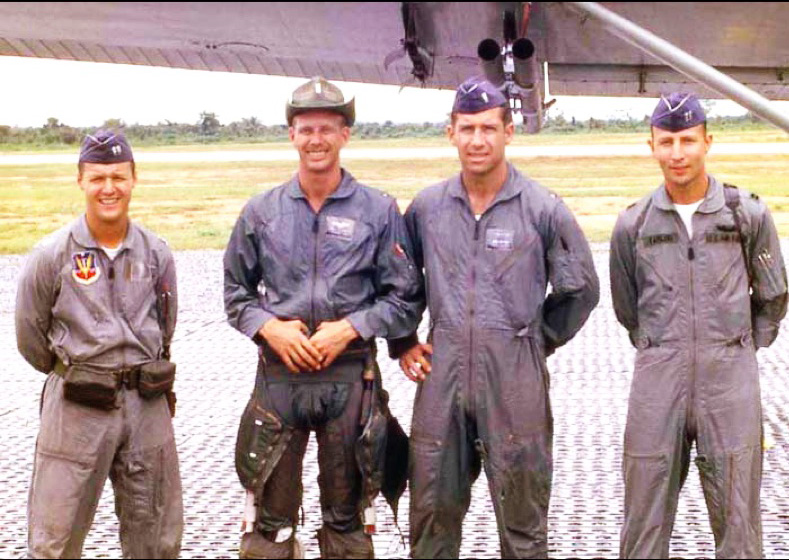 To navigate our site, click on the item below to select a different page.